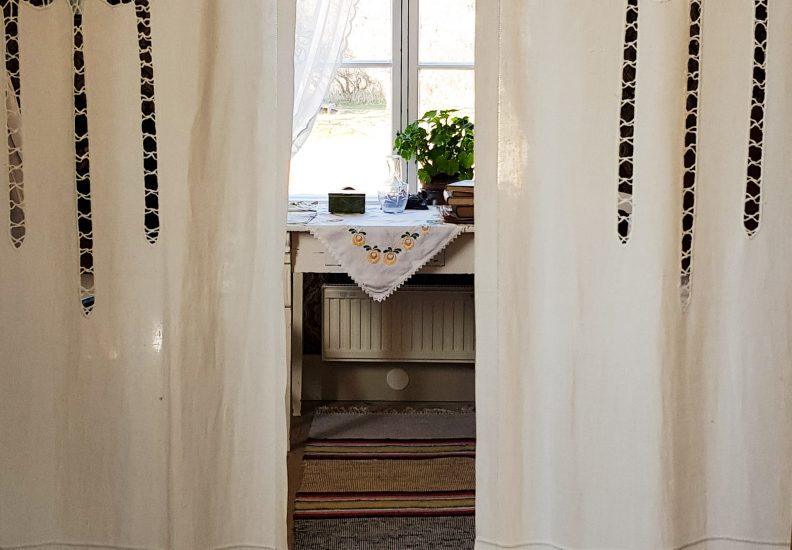 Western chamber
The western chamber with embroidered curtains by the doorway is one of the house's many bedrooms – or chambers, as they are called at Pellas. There are four bedrooms – or chambers as we at Pellas call them – downstairs, and two in the attic. ...
More than one generation – up to three at times – had to get along under the same roof. Older family members lived in the western part of the house, and younger members lived in the eastern part of the house. The western part was also rented to summer guests when half of the house was empty. The house was shared after Irene Eriksson's death, and Erik Petter's grandson, Peder Eriksson, bought Pellas' western part at an auction in 1956.
Peder and his wife, Mary, slept in this room when they visited from America, where they had moved. The western chamber served as their temporary kitchen. Thanks to Peder Eriksson, his childhood home of Pellas became a museum at the beginning of the 1990s. The other part of the house was owned by Peder's nephew, Rey Eriksson, who, together with his family, took care of the house when his uncle was away. From Rey's death estate, Peder made a deal regarding Pellas' other half at the beginning of the 1990s and donated the house to be used as a museum in 1992.